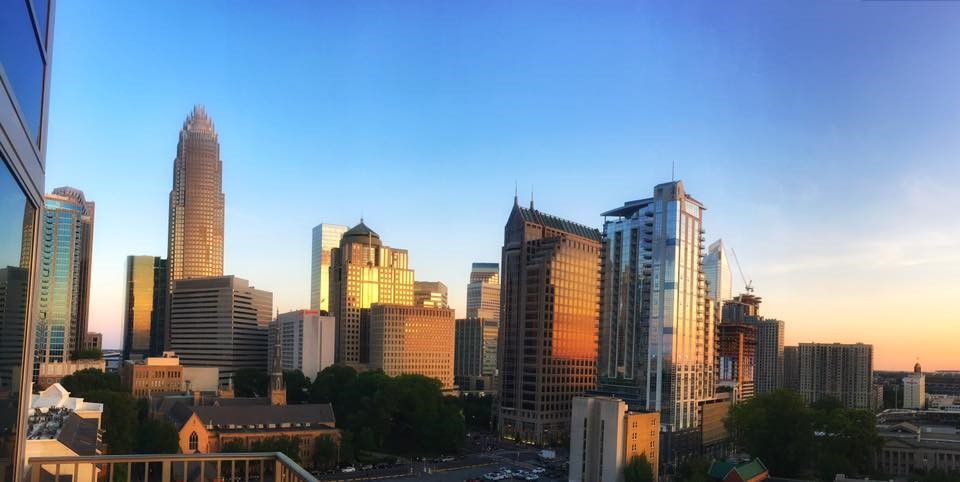 Myers Park, Eastover, and Dilworth Remain Strong…
So far, 2016 has been moving in a continued upward trend in real estate. My team, Reside | Charlotte focuses in the Myers Park, Eastover, Dilworth and surrounding areas. Overall, listing inventory continues to increase as pending homes sales have doubled in communities like Eastover. In Myers Park, homes for sale have increased by 8 over the last 60 days and closings have tripled. Homes sales in these areas over 2 million have increased as well. All these statistics are good indicators that the luxury home market has dramatically improved and will continue to do so for the immediate future. Whatever your real estate needs and goals, we can assist with bespoke client services.
Construction Spending
Residential construction continues to increase across our region. The value of construction increased 0.3% in March, but there were downward revisions to spending in January and February. However, residential construction was up 1.6% for the month and is up 7.8% year over year. With all this data, it doesn't change my opinion that we reside in an incredible area of opportunity!
Showings Remain Steady This Spring
My real estate team has not slowed down showing property as well. The previews of homes across the Charlotte market remains strong in all price points and climbing from the winter months. Confusion over whether an economic pickup is under way reflects the slow nature of a dramatic increase in showings in early spring. This is natural due to a result of negative shocks from the dollar's surge, oil price decline, and political scene. We suspect that showings will gradually increase throughout the remainder of second and third quarters.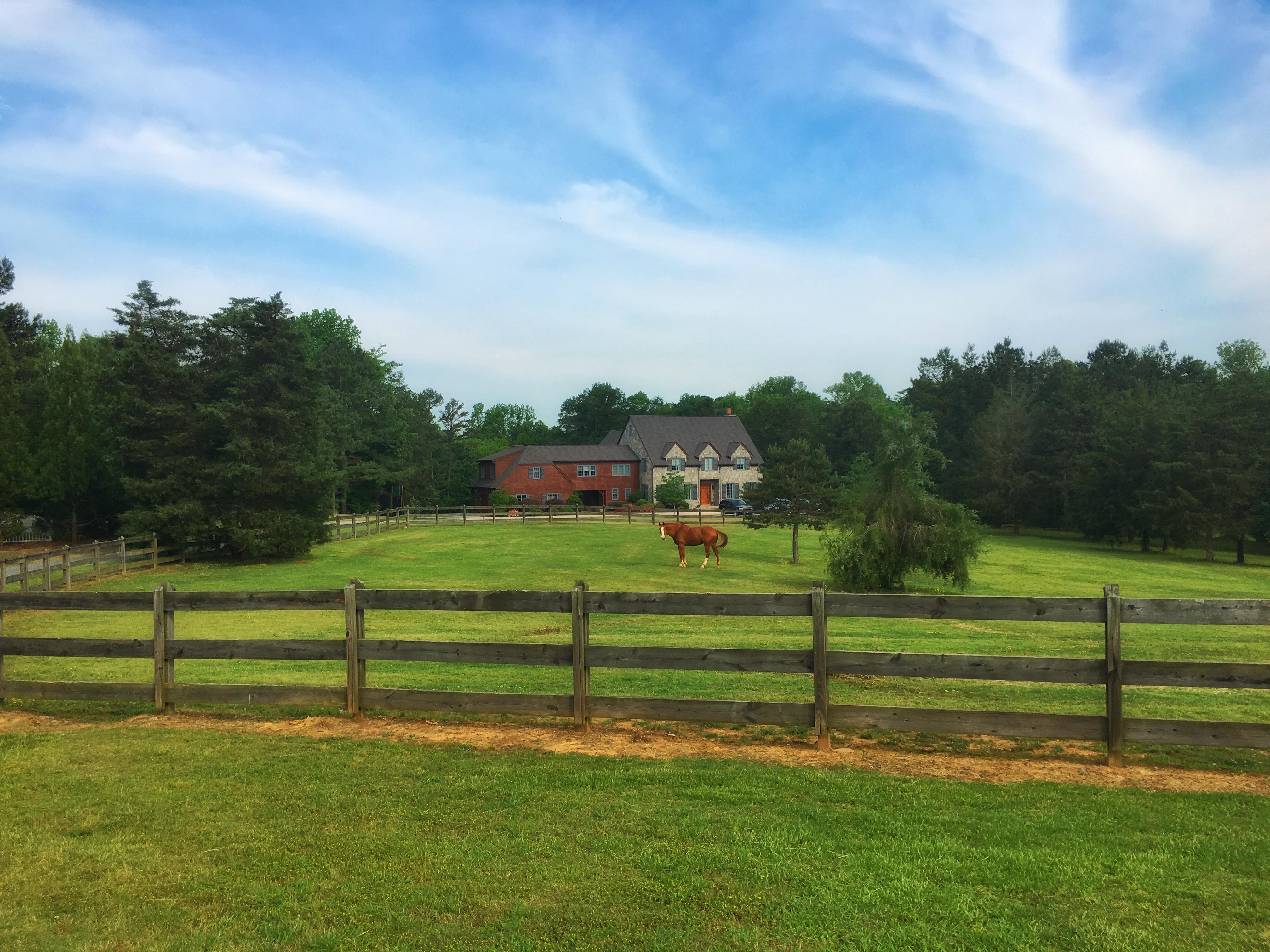 845 Jim Wilson Rd – Listed by Matthew Paul Brown
Relocation to Charlotte, North Carolina
One of the many challenges organizations face when expanding or relocating pertains to group moves of associates who have been offered transfers. At Reside | Charlotte Group we work with small to medium sized companies as well as many international companies. We offer turnkey solutions from group bus tours of the Charlotte area to cost savings initiatives that lessen the burden of relocation on both companies and associates. We offer a comprehensive overview of the region and often fly out to the relocating companies' headquarters to meet with transferring employees. My team offers invaluable resources from connecting people with reduced car rentals, hotels, temporary housing, bespoke home previews, and introductions and referrals to medical, schools, child care facilities, hair stylist, Interior Design services and more.


Consumer Confidence
This year, people continue to move in a cautiously optimistic manner as far as spending. In March 2016, the average home price was $280,665.00 compared to $261,867.00 in March 2015. My personal recommendation would be to continue to make wise purchases and sales throughout the remainder of the year. Charlotte, North Carolina is a vibrant and prospering city. We have so many factors that will help us in maintaining a local healthy economy. Personally, I like to support local business in our extraordinary city. Mixed economic data are keeping alive doubts about the expansion's staying power. Looking under the hood, it is pretty clear that we continue to move forward with slow momentum especially in the residential market.
Unemployment in Charlotte
Charlotte area unemployment has decreased from 5.4% in 2015 to 5.1% in 2016. These are good signs for our city has we continue to expand and attract new talent and corporations. The United States unemployment rate dropped from 5.6% to 5.1% which continues to demonstrate a gradual increase in our overall economy. Job growth remains solid as the cycle matures and the pace is sufficient to continue to bring unemployment rate lower as well as wage growth appears to be increasing in many sectors.


About Matthew Paul Brown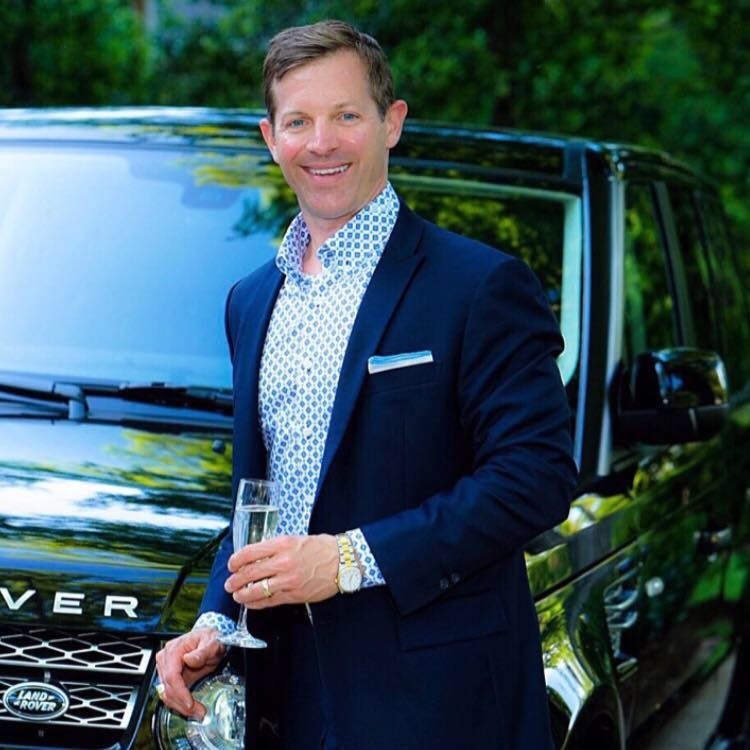 Matthew Paul Brown – Reside Charlotte
Professional Background
Being a native of the Charlotte region and expert of the area I truly offer extraordinary service. I am a graduate of College of Charleston with a Bachelor of Arts in Corporate Communications (1995), and have practiced as a real estate professional for over 12 years. My entrepreneurial drive began washing cars at the back of the families' drugstore / home health care business. My father and grandfather taught me the value of your word and what it meant to earn it.
I am Broker / Owner of Reside Realty, LLC, North Carolina's premier luxury real estate firm. With a thirst for continuous improvement to better serve my clients, I am up to date on the latest in the local and national real estate market.
I have a true passion for leading a healthy lifestyle and giving back to the community. I too, lead indoor cycle classes as a spin instructor with the Childress Klein YMCA on occasion.
I am involved in the local community serving multiple organizations like the Greater Charlotte Heart Ball Auction committee, Thompson Child & Family Focus, and 24 Hours of Booty Myers Park cancer bike ride and the Patriots Gala supporting our wounded warriors. I reside in the Eastover community where on a beautiful day you might find me biking the Booty loop in Myers Park.
Market Expertise
I am connected with Brokers from around the globe. I study the market on a daily basis and am on top of current sales and local market activity. I am an expert at valuing properties and getting my clients top dollar for their listings.
Negotiation is a true art…


My professional background has sharpened my negotiating skills, and I am equally adept at getting great values for my buyer clients. As one of my previous clients stated: "Matthew is the consummate professional handling every detail. He treated me like I was buying a million dollar estate home and I was a first-time home buyer."
I employ a full time marketing professional. Together we create and prepare a custom tailored advertising campaign for each property listed, including professional photography, print ads, web design, social media, e-blasts, mailers and marketing events.
My approach is always very hands on and professional, and I typically write all copy, do all showings and prepare all documents myself versus relying on assistants who may know little about the properties being shown. I am all about listing, marketing, selling and closing your real estate.
"My promise is to give every client insightful and intelligent advice, get them the ultimate value possible, and serve professionally and with the utmost integrity."
Let the journey begin…
If Charlotte, North Carolina is where you live or would like to live, then give me a call and let's talk real estate!
Matthew Paul Brown
4521 Sharon Road Suite 375
Charlotte, North Carolina 28211
Note: Sources used were CMLS, U.S. Bureau of Labor Statistics, Charlotte Chamber of Commerce, and U.S Trust.