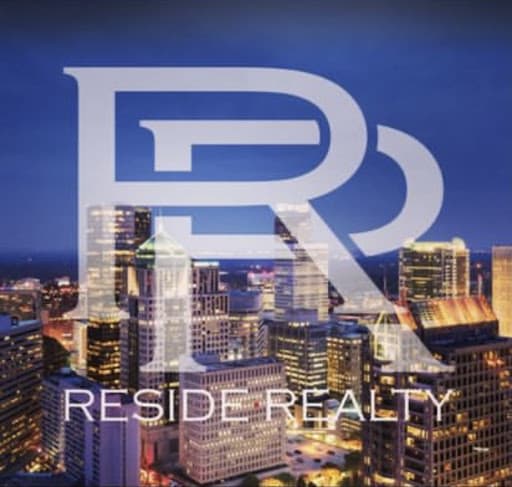 Charlotte is the beautiful, vibrant commercial hub of North Carolina that offers plenty of residential charms to local inhabitants, including well-maintained parks, excellent schools, outdoor venues, and tons of family-friendly entertainment options.
Boasting more than eight Fortune 500 corporate headquarters and countless foreign companies, Charlotte is one of the fastest-growing cities in the country. Job opportunities are aplenty, and the market has shifted substantially in recent years to allow for more long-term real estate investments.
Why else are people moving to Charlotte?
Outdoor activities
Whether you're an outdoor enthusiast or you just appreciate living close to some of the region's most gorgeous recreation spots, Charlotte provides an abundance of outdoor activities for visitors and residents alike.
Several greenway biking paths zip through the area, and the U.S. National Whitewater Center is headquartered here. Other popular outdoor spots include the Great Smoky Mountains National Park. You'll never run out of new activities to try, including kayaking, whitewater river rafting, rock climbing, and even zip-lining.
Quality of life
It's not an exaggeration to say that Charlotte has a high quality of life, one that exceeds most other North Carolina cities. As mentioned, Charlotte has a growing and diverse job market that creates unique opportunities for young professionals and budding entrepreneurs.
There are a multitude of local startups with solid ties to the local economy. The cost of living in Charlotte is also below the national average. Because of the fast-growing nature of the city, the economy here is booming.
In the last decade alone, Charlotte's tremendous growth has turned the area into a significant financial hub and the second largest financial banking center in the U.S., just beneath New York City. The unemployment rate is also low, and corporate job growth should only continue to evolve in the future.
Excellent schools
With the city achieving more than an 85% graduation rate, the school systems in Charlotte are nothing to scoff at. Many families are attracted to the city purely because they know their children will have the chance to attend some of the best schools in the United States, including a broad range of private, religious, and public schools. Charlotte is also home to several top universities like UNC Charlotte, North Carolina State University, Duke University, Queens University, and Wake Forest.
Culinary scene
Foodies will find an incredible assortment of fantastic restaurants, breweries, and distilleries to sample in and around the Charlotte area. A breeding ground for trendy hotspots and perfect date night locations, you can find virtually any kind of local or international cuisine you want. From high-end sushi to casual family restaurants, Charlotte has a little bit of everything.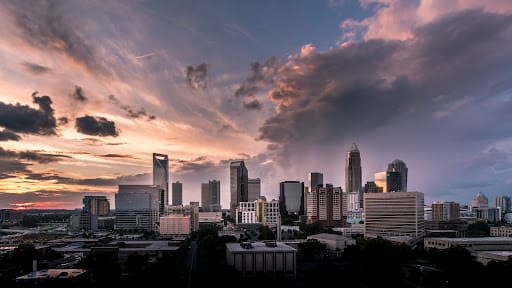 Charlotte market snapshot
It appears that America's housing shortage may be starting to ease up, with new listings up 6.5% year-over-year in July, making it the fourth consecutive month of annual increases, according to
Realtor.com's
monthly housing report.
More than half of the nation's 50 largest metropolitan areas reported double-digit increases in new listings, which may suggest the market is beginning to normalize after record-breaking activity seen during the pandemic.
Charlotte has had a 3% increase in listing inventory with a median sales price of $330,000.00. It is important to note that many sellers' original asking price increased 3.8% to 101.8%, which means homes are selling at the asking price in most cases.
The Charlotte area continues to be one of the nation's most vibrant, innovative, and healthy economies. More than 17 months into the pandemic, Charlotte continues to showcase the local economy's resilience, which is critical for its sustained success and growing markets. In the Charlotte Multiple Listing Service, there continues to be a lack of single-family inventory and condos and townhomes.
At present, there are only 345 single-family homes and 155 condo/townhomes over $500,000.00. If one looks at the market over 1 million dollars, there are only 97 single-family homes on the active market in Charlotte proper and 45 condos and townhomes. Yet even with low inventory, our market prices are normalizing.
Every morning Matthew monitors the MLS to track the market trends. He strongly believes that real estate will continue to be a sound long-term investment no matter when you purchase a home. However, those trying to buy and flip in this type of market may find it difficult.
Matthew's studies have indicated that Charlotte is one of the best places in the nation for long-term real estate investments due to high demand and low inventory which led to a significant price rise in 2019. Median home prices in Charlotte have continued to appreciate by almost 91% since 2012 and home values have increased 11.9% in the past year, giving sellers an advantage in price negotiations.
How has COVID-19 affected Charlotte's housing market?
According to
Norada
, real estate sales have maintained a year-over-year increase as of earlier this year. Even though the year-over-year sales dropped by 22.2% in April, this has not impacted the city's home prices. There has been pent-up demand attributed to the shutdown with buyers coming into the area from the bigger cities such as California, New York, and Chicago.
As mentioned, Charlotte was already a booming economy and fast-growing city before the pandemic hit. But with more people moving toward the sunbelt due to COVID-19, the area has become the second-highest city (behind Austin, Texas) for inward migration, says
Million Acres
.
Due to the pandemic, people have moved out of expensive urban areas to live in more affordable homes, apartments, and townhomes in the suburbs or places with low interest rates. And while Charlotte was hit hard by the lockdown in the early stages, 2021 has proven to be a good year of recovery for the city as the real estate prices continue rising and economic activity has recovered twofold with the influx of new residents.
Charlotte is a seller's market
Currently, Realtor.com reports that Charlotte is a seller's market, meaning there are more buyers than active homes for sales. The trending price of homes in Charlotte was up 6.6% as of February this year, with the median listing price per square foot at $180 and the median sale price at $312K. Charlotte homes are selling after an average of 30 days on the market.

Despite this, Charlotte real estate is still relatively affordable compared to the rest of North Carolina. Townhomes are around $200,000, while detached homes are pricing at $300,000. The area is a good market for long-term investors.

Forecasts for the 2021-2022 Charlotte market indicate that the single-family detached homes with three or four bedrooms are the most common housing units in the state, along with large apartment complexes, duplexes, and rowhouses.
The current state of Charlotte's real estate market is considered a unique, "once in a generation" real estate market, reports
WCNC Charlotte
. Sellers have the opportunity to sell their homes in a market, unlike anything that has been seen before. Charlotte has one of the hottest seller's markets in the nation right now. While it might be an opportune time to sell your home, it's not the best time right now for buyers.

The neighborhoods and communities that are closest to the public transit corridors are seeing the most explosive growth right now as people appreciate the chance to live close to public transit. Anything that can cut down on job commute time and provide fast and easy access to necessary amenities is a significant attractor.

The best way to navigate the current Charlotte real estate market is to hire an experienced realtor who understands the market trends and conditions. That's why Matthew is one of the best in the area for helping his clients make educated and well-informed decisions. Whether you're searching to find a new home or you're a seller overwhelmed by the numbers games and multiple offers, he can assist you in navigating what can be a stressful process.
Luxury has no price point. Luxury is a state of mind. Extraordinary real estate representation for everyone.
To learn more, Matthew welcomes the opportunity to speak with you about your real estate needs. You may contact him at matthew@residerealty.com or call (704) 650-1928. You are also invited to visit
ResideRealty.com
.